What's the Matter? How Matter Templates Can Work for You
What is a Matter Template & why are they valuable?
Matter Templates, as the name suggests, are templates for your legal matters. They are the starting point. They contain all of the ingredients that make up a matter, such as tasks, documents, pins, (i.e., links to frequently used websites and reference material) and milestones (i.e., important dates and targets). Think of them like meal kits: all of the ingredients and instructions in a tidy package ready to ensure you prepare the best final result possible, except here the final result isn't a tasty meal, its achieving the best legal outcome and satisfied clients!
We know just how quickly legal work piles up and how it often involves lots of repetitive, routine tasks. A high volume of work combined with repetition can easily result in small oversights that have a big knock on effect; a missed deadline could result in a costly outcome, not working from the right version of a document could mean hours spent re-drafting. Matter Templates come packaged with everything your team needs to ensure that these sorts of simple mistakes are a thing of the past. For example, tasks lists ensure everyone knows what needs to be done and who's taking care of it, and pre-supplied documents ensure everyone is working from the latest versions.
Not only does Lupl come packaged with a suite of Matter Templates ready for you to use, but you can now easily build your own with just a few clicks. Take your expertise and make it work for you!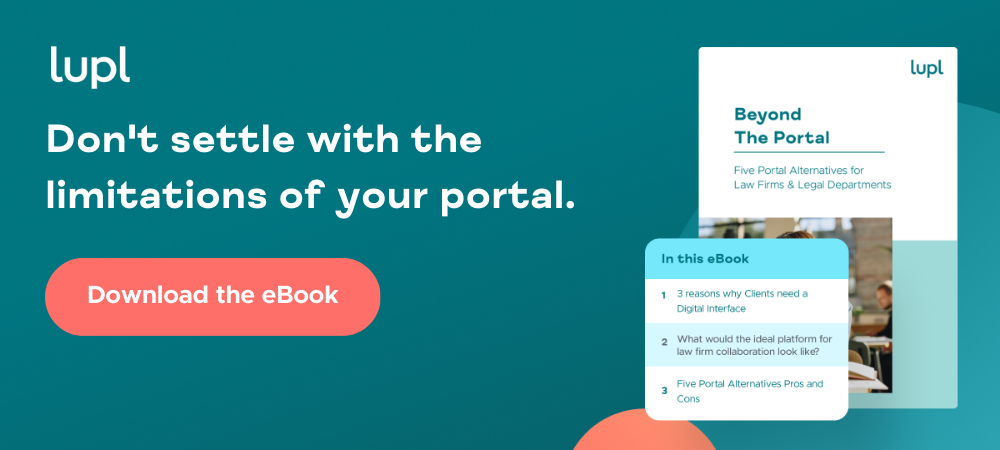 What makes a good Matter Template?
Legal matters come in various shapes and sizes and are built from a range of components.  The best Matter Templates are best suited for legal matters that are repeatable, have a clear start and finish, contain a number of tasks that need to be carried out and are not be too broad or narrow in their focus. For example:
Conducting a Residential Purchase – Great! A repeatable procedure that contains a series of tasks that need to be completed in order to reach a goal.
Drafting a Share Purchase Agreement – Not so great… this is too narrow in its focus and likely forms part of a larger transaction. It would be better suited as a task within a Matter Template.
A good Matter Template will contain well-structured tasks with supplementary notes, frequently used documents such as precedents and forms, a selection of pins to useful resources and milestones, to track important turning points and deadlines.
Overall, when asking the question 'Will this make a good Matter Template?', consider how someone could use the knowledge and guidance contained within your potential Matter Template to assist with undertaking a legal matter.
What makes a good task?
Tasks are the cornerstone of any legal matter. In order to create useful tasks within Matter Templates, they should be clear, concise and most importantly actionable. Usually this means they should start with a verb.  Additionally, if the title of a task is not clear at a glance, it probably needs to be tweaked. For example, on completion of a sale of real estate, the Transfer Deed needs to be sent to the buyer's solicitor and it is best practice to retain a copy. Consider the different ways this task could be worded.
Transfer –  this isn't an actionable task and is not clear
Send Transfer – getting there… this is now an  actionable task, but is lacking in important detail
Send Transfer to buyer's solicitor and retain a copy – a concise, actionable task that sets out the key information at a glance
Once the title is perfected, any additional information can be added to the notes section. This could include reminders to carry out additional steps in specific circumstances, provide the reasoning for doing something in a certain way, or even provide links to third party resources.
Finally, don't forget to group your tasks to stay focused and organised.
What are some examples of Matter Templates?
For some choice examples of Matter Templates look no further than Lupl's template library! We offer a broad range of templates, some of which have been created in partnership with industry leading knowledge providers, such as LexisNexis and Wolters Kluwer. Examples of some of the Matter Templates already on offer include:
Conduct a Legal Due Diligence Review in a Share Purchase Transaction.
Develop a Data Mapping Program.
Discipline Employees for Social Media Use.
Outsource Services to a Foreign Supplier.
Respond to a Whistleblower Complaint.
And we're constantly adding more!
There's no limit to what Matter Templates you could create, any matters your company has to tackle could potentially be turned into a template. If your company handles lots of litigation, you could create a Matter Template to ensure compliance with strict deadlines. If your company handles lots of personal data, you could create a Matter Template to ensure internal compliance procedures are followed to the letter.
5 tips for making the most of Matter Templates
There's no right or wrong when it comes to Matter Templates, it's all about making them work for you. That said; check out our 5 top tips for getting most out of templates you create.
Make your tasks clear, concise and actionable – this ensures anyone using the template knows exactly what needs to be done at a glance.
Add plenty of detail in the notes to your tasks – some tasks are complex, add detailed notes so team members have no doubts about what to do and how to go about it.
Add frequently used documents – no more worrying if everyone is using the latest versions of forms and precedent.
Add pins – Keep sources of additional knowledge and frequently used sites a single click away.
Review and update Matter Templates regularly – matters are rarely static for long, come back to your templates at set intervals and see how they can be tweaked for maximum effectiveness.
This all sounds great, how do I get started?
Choose from our public template library or build your own templates using client or firm playbooks.
Book a demo today to learn more!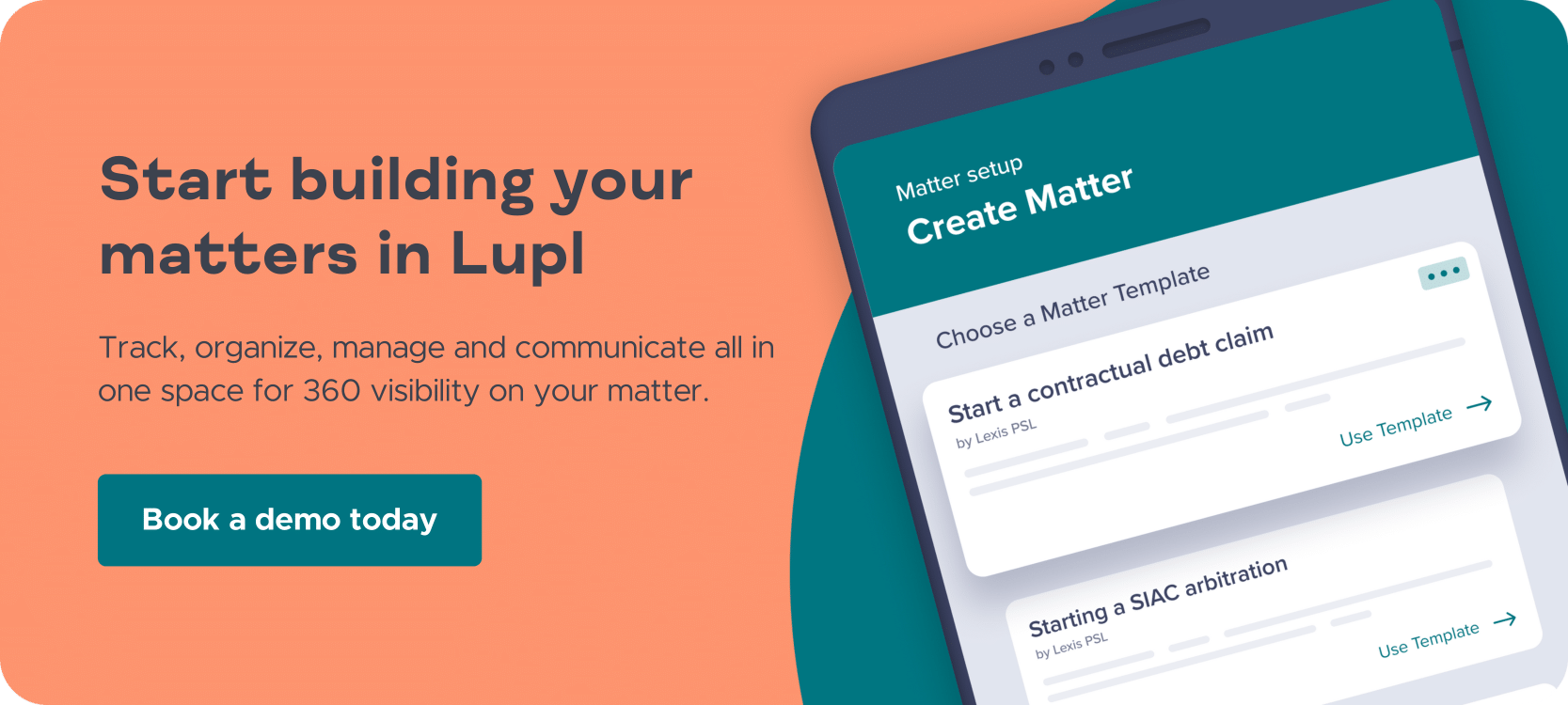 More legal tech insights we think you'll love
While Artificial Intelligence (AI) may not be new, since the…
Staying organized, fostering effective communication, and cultivating mindfulness are essential…
In the legal industry, where coordination across multiple jurisdictions and…